Regular price
$79.99 USD
Sale price
$39.95 USD
Unit price
per
Sale
Sold out
Share
Product Specifications

SIZING

Rods - 31cm

Balls - 3.5 cm

Tent - 146cm x 120cm

Product Materials - Sturdy ABS Materials
Shipping & Delivery

All orders are prepared and fulfilled within 1-3 business days of orders being placed. Typically orders are delivered within 5-12 business days following order processing.

Shipping times may vary depending on your location.
Refund Policy - 30 Days

Please contact the friendly ThriveMart team at assistant@ThriveMart.Org, if their is an issue with your order by any means!  

RETURN POLICY

We typically do not offer refunds on products as we state the shipping time for each product, as well as the product description in each product page and it is up to the customer to read this information and ultimately be the person who purchases. But, if you feel as if your product is damaged, you are able to send us clear evidence through photos of your product, packaging, as well as your customer information so our team can dispute this issue depending on the resolution. 
View full details
⭐⭐⭐⭐⭐ - Lillia S.
"This was a great purchase to teach teamwork, creativity, and problem solving. My kids range in age (elementary school) but everyone was able to have a part in building it and then playing in the fort once completed. It also gave them an activity to do together that took up a lot of time which is nice--less screen time!"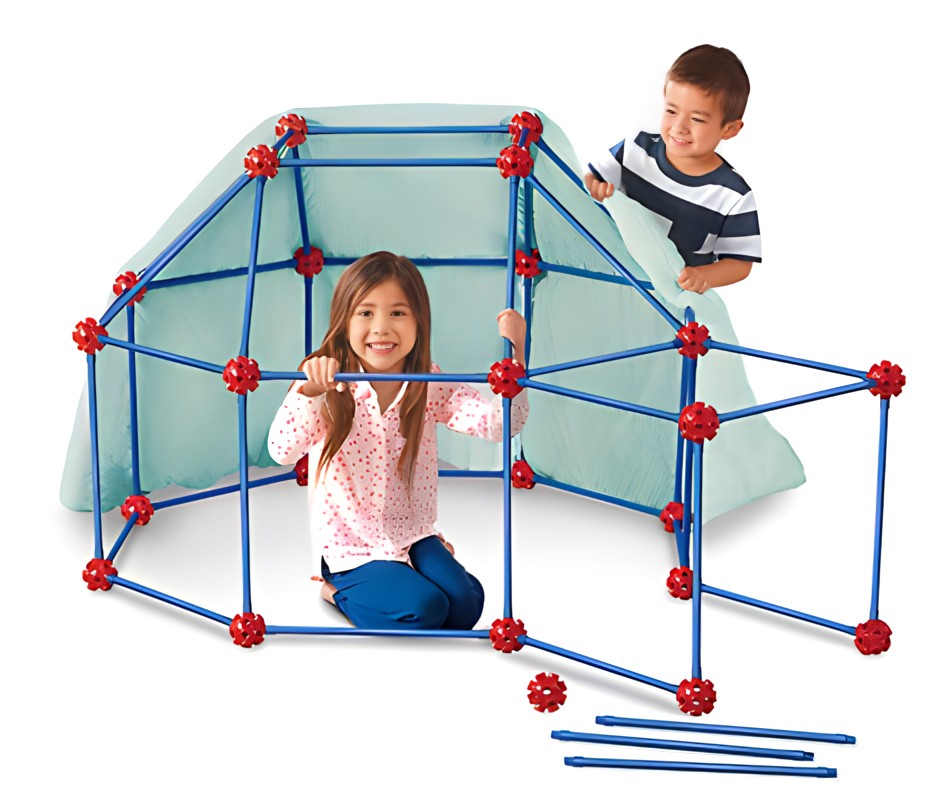 Unplug and Innovate
iFort is more than just fun. It helps kids step away from screens and build skills like problem-solving. While they play, they're also learning!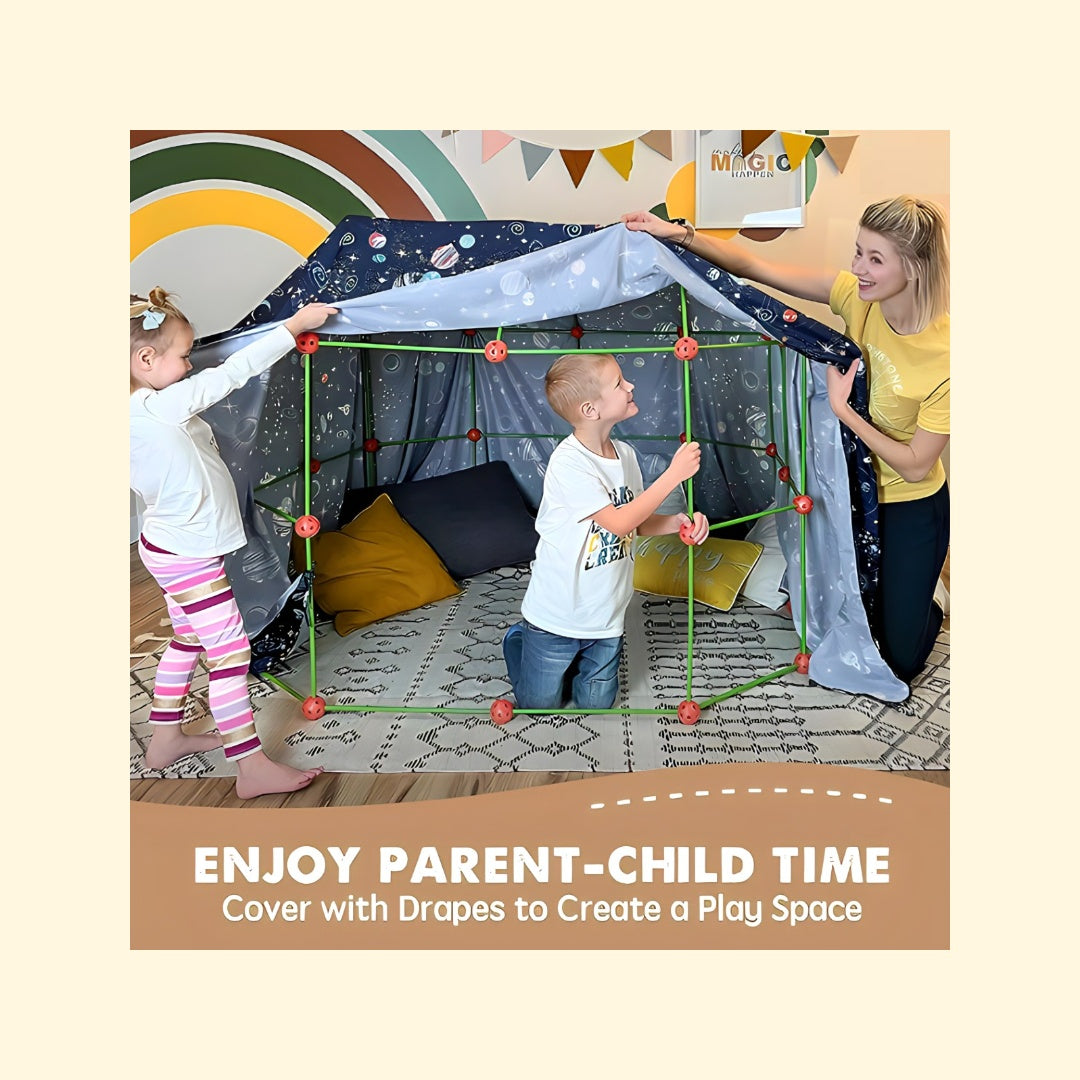 Collaborative Play, Collective Growth
iFort brings everyone together. Kids, siblings, even parents join in the fun, teaching everyone about teamwork and bonding.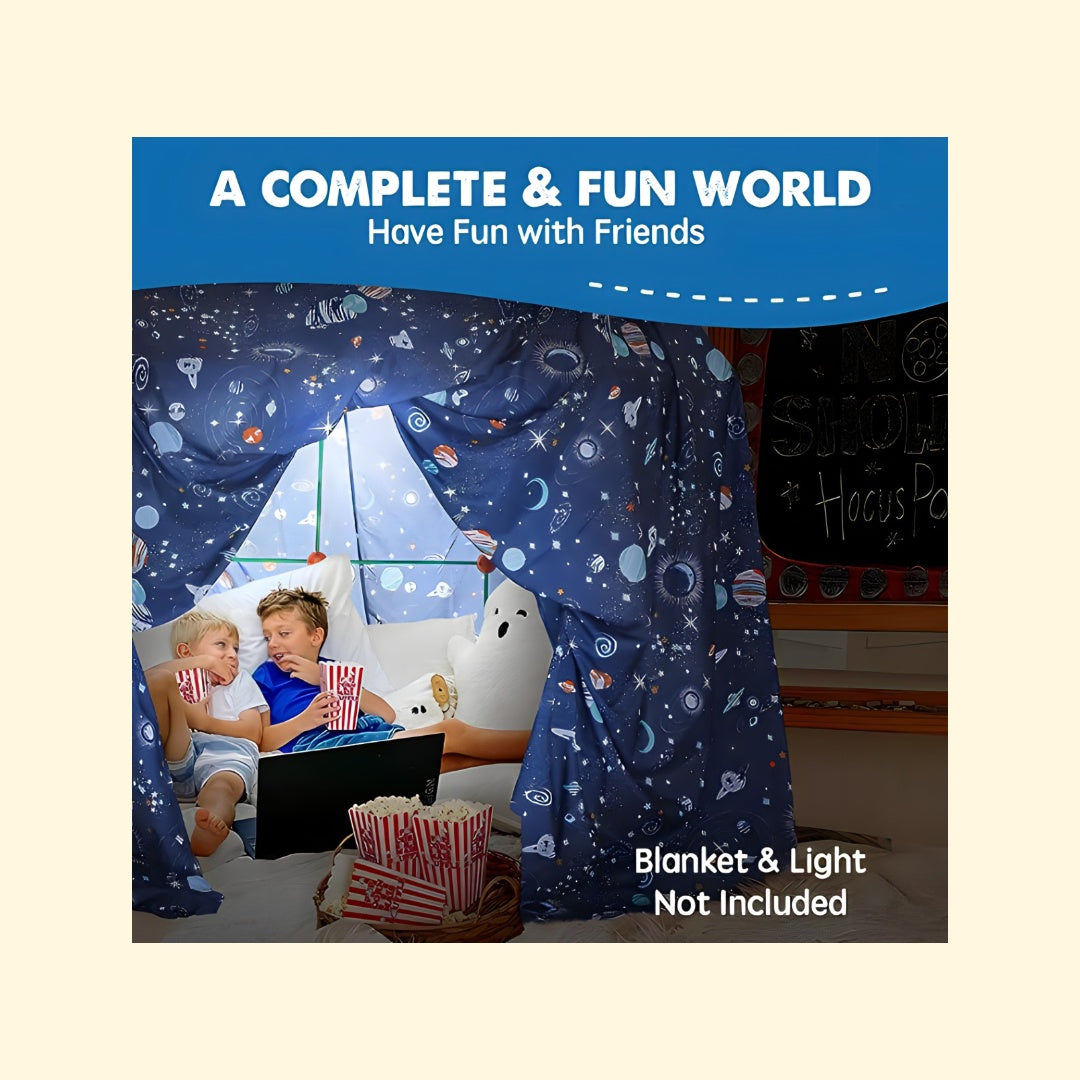 Dream and Build Big
With iFort, there's no limit to what you can create. It challenges kids to use their imagination and dream up new ideas, prepping them for a future of innovation.
Child Development Backed by Science
Fosters Cognitive Development

Fact: Interactive play has been scientifically linked to enhancing cognitive skills in children.

"Toys that promote pretend play, like building forts, can aid in the cognitive development of children, helping them understand abstract concepts and relationships." - American Academy of Pediatrics
Boosts Physical Motor Skills

Fact: Building and constructing with physical toys helps improve children's fine motor skills.

"Toys requiring hand-eye coordination, like building kits, can be instrumental in refining a child's physical skills." - Early Childhood Education Journal
Enhances Social and Emotional Skills

Fact: Toys that encourage group play enable children to develop essential social and emotional skills.

"Cooperative toys can help children understand empathy, express their feelings, and learn to collaborate with peers." - National Association for the Education of Young Children
Limits Excessive Screen Time

Fact: Engaging toys offer an active alternative to screens, reducing passive screen time and its associated drawbacks.

"The World Health Organization recommends limiting passive screen time for children, highlighting the benefits of active play in fostering cognitive, physical, and emotional health." - World Health Organization
Cultivates Creativity and Imagination

Fact: Interactive toys, especially building kits, bolster a child's imaginative prowess.

"Open-ended toys, like building sets, can be instrumental in boosting a child's creative thinking and imaginative play." - Psychology of Aesthetics, Creativity, and the Arts
Develop Skills with iFort, from motor skills to problem-solving.
Education the Interactive Way

Enhances fine motor skills, boosts memory recall, and strengthens problem-solving abilities.

Key Growth Areas for Kids

Helps kids become more independent, think creatively, pay better attention, and learn self-control.

Healthy Play Alternatives

Reduces your child's screen time by keeping them busy and interested for hours.
Frequently Asked Questions
Is it strong enough to hold a blanket on top?

Yes! The iFort is known for its sturdiness compared to competitors. Sheets would be the best option though.
Is one set large enough for two kids to play?

Absolutely! The iFort 80 piece option is enough for 2-3 kids to play together.

The 150 piece option is enough for the entire family to build a fort.
Is this suitable for all ages?

Ages 5+ for unsupervised use. But kids of all ages are welcome to build and enjoy fort-night!